TRENDING! Sitti makes noise on social media
Remember Sitti? The sexy bossa nova singer who made waves in the early aughts is causing a commotion anew.
No, she hasn't released a new record.
Apparently, some fans, obviously with lots of time on their hands, have joined together to decide the best surname for her.
It all started with the post: "Tapos na si Nina, Kyla, at Jaya. Ano ang apelyido ni Sitti?"
Some of the suggestions:
Sitti Scan.
Sitti Toboy.
Sitti Jail.
Suffice it to say, Sitti became hot topic.
She even made it to Twitter's trending list.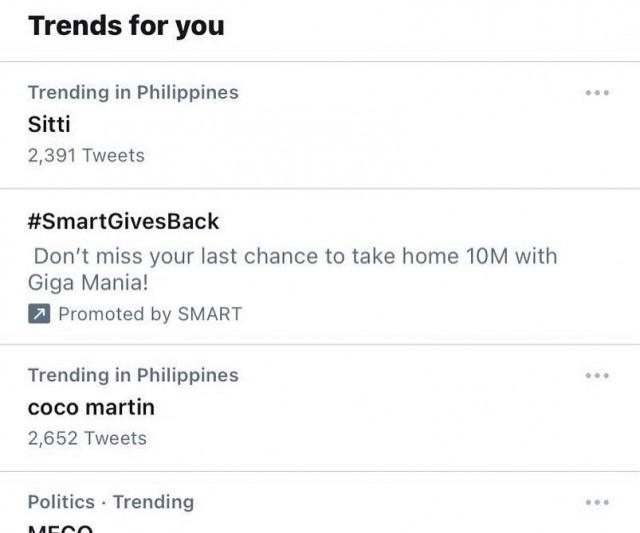 Sitti herself thought the whole thing funny.
She posted, "Masaya akong napasaya ko kayo sa ganitong paraan. Salamat, #twitterverse!" 
She also chose some of her favorite entries: "Sitti R. King at Sitti Rizine!"
SIGN UP TO DAILY NEWSLETTER
CLICK HERE TO SIGN-UP